Kal wins Rex Babin Award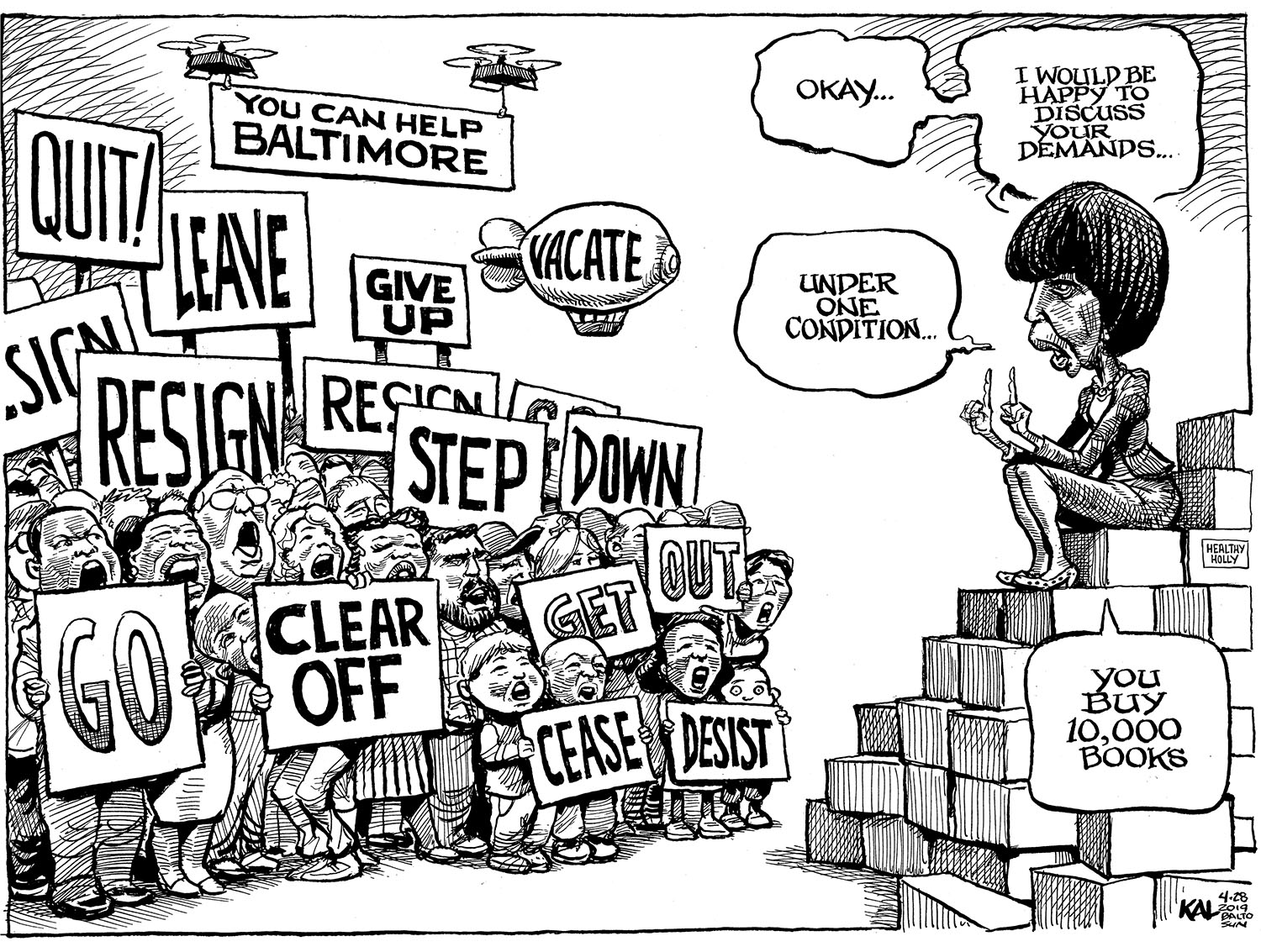 I am extremely delighted to report that I have been chosen as the winner of the 2019 "Rex Babin Memorial Award for Excellence in Local Cartooning". Here' what The Baltimore Sun had to say about it…
The Baltimore Sun's editorial board would like to congratulate cartoonist Kevin "KAL" Kallaugher, who this weekend won the "Rex Babin Memorial Award for Excellence in Local Cartooning" for his pointed and insightful depictions in The Sun of issues involving the state and Baltimore region.
"KAL is widely known for his powerful national and international cartoons," J.D. Crowe, last year's winner and a judge for this year's contest, said in a statement. "It's a testament to his talent and journalistic integrity — but no surprise — that he brings the same passion, attention to detail and biting humor to his local work. His 3-cartoon takedown of Baltimore Mayor Catherine Pugh and the 'Healthy Holly' scandal was especially sharp and hilariously devastating."
The award, bestowed by the Association of American Editorial Cartoonists, honors Rex Babin, an editorial cartoonist for the Albany Times-Union and The Sacramento Bee who died from cancer in 2012, at the age of 49.