Kal Wins 2020 Overseas Press Club Award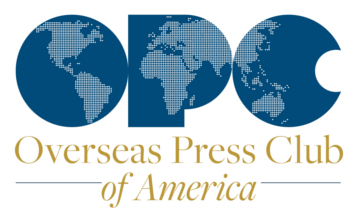 I am delighted to announce that I have won the 2020 award for Best Cartoons on International Affairs as presented by the Overseas Press Club of America. This is part of the prestigious series of journalism awards bestowed by the OPC each year. It is a great honor to be recognized along with an amazing slew of distinguished journalists, photographers and filmmakers. The press release for the awards can be found here.
I include below the twelve cartoons in the award winning portfolio which were primarily from The Economist with contributions from The Baltimore Sun and Counterpoint.