Euro Cartoon Award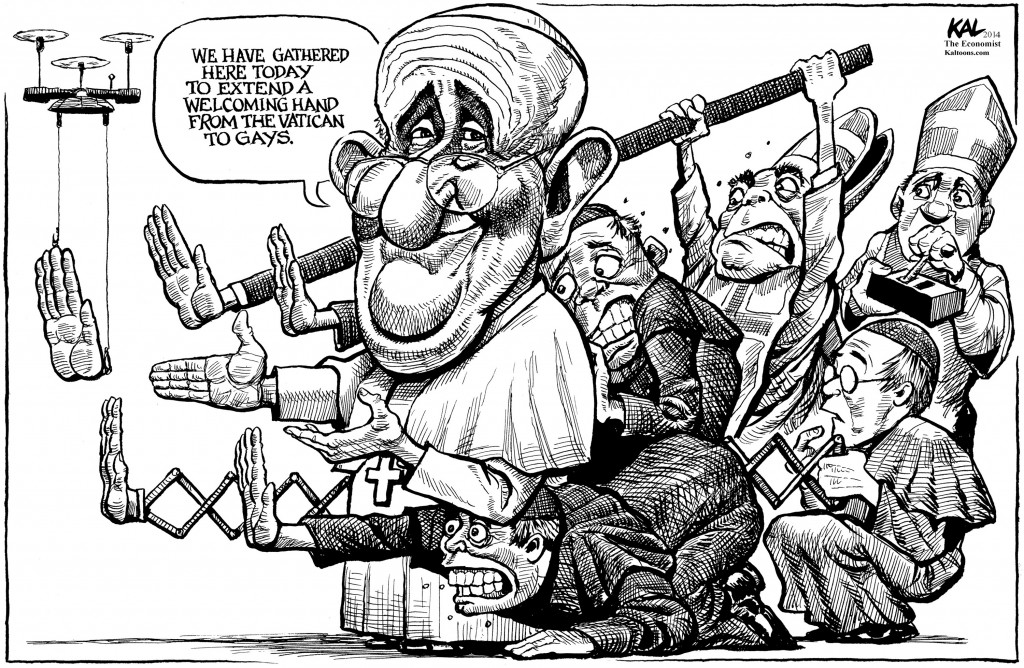 I am delighted to announce that I have won the award for cartoon of the year in Europe in 2014. Here's the press release and the winning entry:
GRAND PRIX PRESS CARTOON EUROPE 2015
The Grand Prix Press Cartoon Europe 2015 was won by Kevin Kallaugher (KAL) with a cartoon published in The Economist on the 18th of October 2014 . The European cartoon of the year was selected from over 400 published works from 151 cartoonists in 26 countries. The winner receives a cash prize and a bronze trophy, designed by Belgian graphical artist Ever Meulen.
A second and third prize,  go to Jean Gouders (The Netherlands) for a cartoon published in BN De Stem on the 11th of December 2014 and to Quirit (Belgium) for a
cartoon published in Gazet van Antwerpen on the 30th of December 2014.
The jury was composed by journalist from different countries:
Olivier le Bussy, Kris van Haver, Lukas de Vos from Belgium, Denis Crowley from Ireland, Mark John, Sara Lewis, Simon Frédéric from the UK assisted by Vincent Baudoux from the PCE-committee.
The awards will be handed at an official ceremony in July 2015 at the 54st International Cartoon Festival in Knokke-Heist, Belgium. All cartoons nominated for the PCE (Press Cartoon Europe) and PCB (Press Cartoon Belgium) will be shown at the exhibition of the Cartoon Festival during summer 2015.
More information:
Evi Duson
Assistant Producer PCB
evi@presscartoon.com
+32 479 66 10 55